We're very excited to announce the availability of GHS compliant labels for your secondary containers.
2" x 4" labels are available for the most common workplace containers found in veterinary facilities.
I can personally vouch for the durability of these labels. They look as good today as when I applied them over a year ago to the secondary containers where I work!
**The labels are a glossy bright white with a very durable adhesive**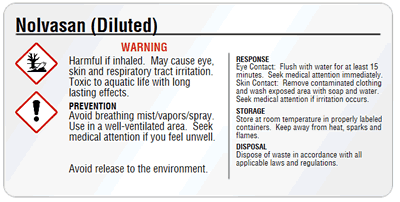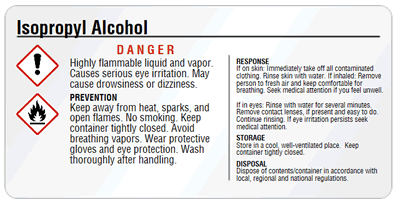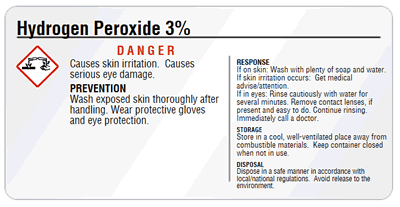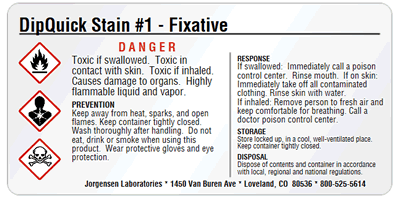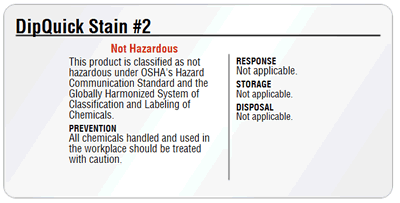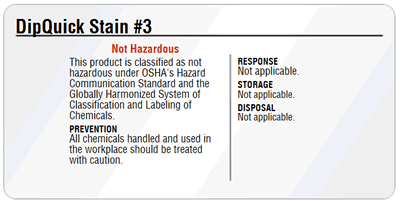 These 2" x 4" labels are of the highest quality, made from a thick waterproof vinyl. The addition of the clear 1 mil (.001") thick laminate film makes these labels exceptionally durable. They resist water, oils, solvents, chemicals, scatches and abrasions.
Labels are conformable and adhere well to curved, smooth or irregular surfaces. They feature an aggressive clear acrylic adhesive - with excellent bonding to metals and plastics.

Diluted Nolvasan x 10 labels
Price: $25


Isopropyl Alcohol x 10 labels
Price: $25


Hydrogen Peroxide x 10 labels
Price: $25


DipQuick Stain Set (3 labels)
Price: $12


Special pricing on the essential GHS labels package. You'll receive 10 labels each of Diluted Nolvasan, Alcohol and Peroxide (30 total) along with 2 sets of DipQuick Stain Set labels.
Price: $67.50